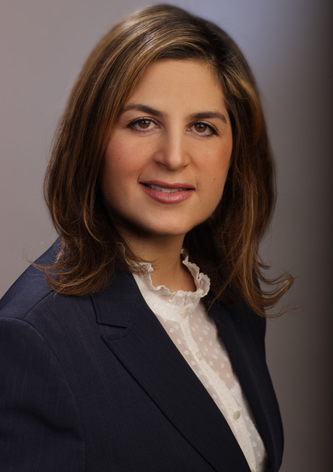 Mona Shenassa Toubian
Chief Executive Officer
Mona Shenassa Toubian launched her business consulting firm, the MST Group, in London in 2001, which she expanded four years later to include a second location in Los Angeles. Her company successfully drove small to mid-size corporate restructurings with a merger or acquisition goal in mind. Simultaneously, Mona created an Executive/Peak Performance coaching and leadership development client basis that she has now expanded to include clients from across a variety of industries (including the financial services industry and the film industry). She also organizes educational programs with international guest scholars and lectures at a wide variety of self-development and business strategy seminars. Mona writes articles which are published in a number of cities around the world. She is active in a number of business, political and art-related organizations and is a board member of an array of charitable foundations.

Before accepting a position with MassMutual Financial Group as a Managing Director, Mona worked as a high-net worth wealth management advisor at UBS with the Private Client Services group. She also owned her own music production company, Globe Interactive which she sold prior to accepting a position to spearhead the launch of the United Nations Institute of Training and Development (UNITAR) in New York.

Mona Shenassa Toubian received her Masters in Business Administration from Georgetown University and Masters in Clinical Psychology from Pepperdine University. She has dual undergraduate degrees from UC Berkeley and she is an Oxford Scholar. Mona is currently obtaining her Ph.D. in Human and Organizational Development.

Mona has spent much of her life studying metaphysics in different locations around the world including: Africa, China, India, Thailand and Nepal. She plays for an adult Basketball League and loves to participate in team sports whenever she can. Mona resides in Los Angeles with her husband and their four children.
Michael Toubian
Chief Operating Officer
Michael's career in Global Finance began in London over 20 Years ago.
Michael spent almost a decade at JP Morgan on the Capital Markets and Foreign Exchange & Derivative Products teams where he was responsible for negotiating financial products contracts and for providing strategic advice to the bank and its clients in order to optimize hedging and risk management strategy. The business was valued upwards of approximately U.S.$84 billion.
As a senior negotiator Michael was chief consultant for the risk portfolios of The Bank of England and for Her Majesty's Treasury as well as other international financial institutions, global hedge funds, multinational corporations and government entities.
Subsequently Michael was recruited by CIBC World Markets to become second in command to the Regional Head of the "Treasury and Balance Sheet Risk Management" Department.
Upon moving to the United States, Michael joined Citigroup Global Markets where he provided private and corporate clients advice and training for their executive officers and for successful entrepreneurs recommending strategic positioning; including management and leadership strategies. Michael has also advised numerous other international financial institutions.
Michael and his wife Mona developed their management consulting practice at the demand of clients who wanted to develop and expand their businesses organically from within and by diversifying holdings through strategic acquisitions and tactical alliances.
Michael speaks English, French, Hebrew and Farsi. He was born in Germany and educated in London where he graduated from top schools at the University of London. Michael attended postgraduate education in Law before fully embarking on his career in Finance and business consulting.